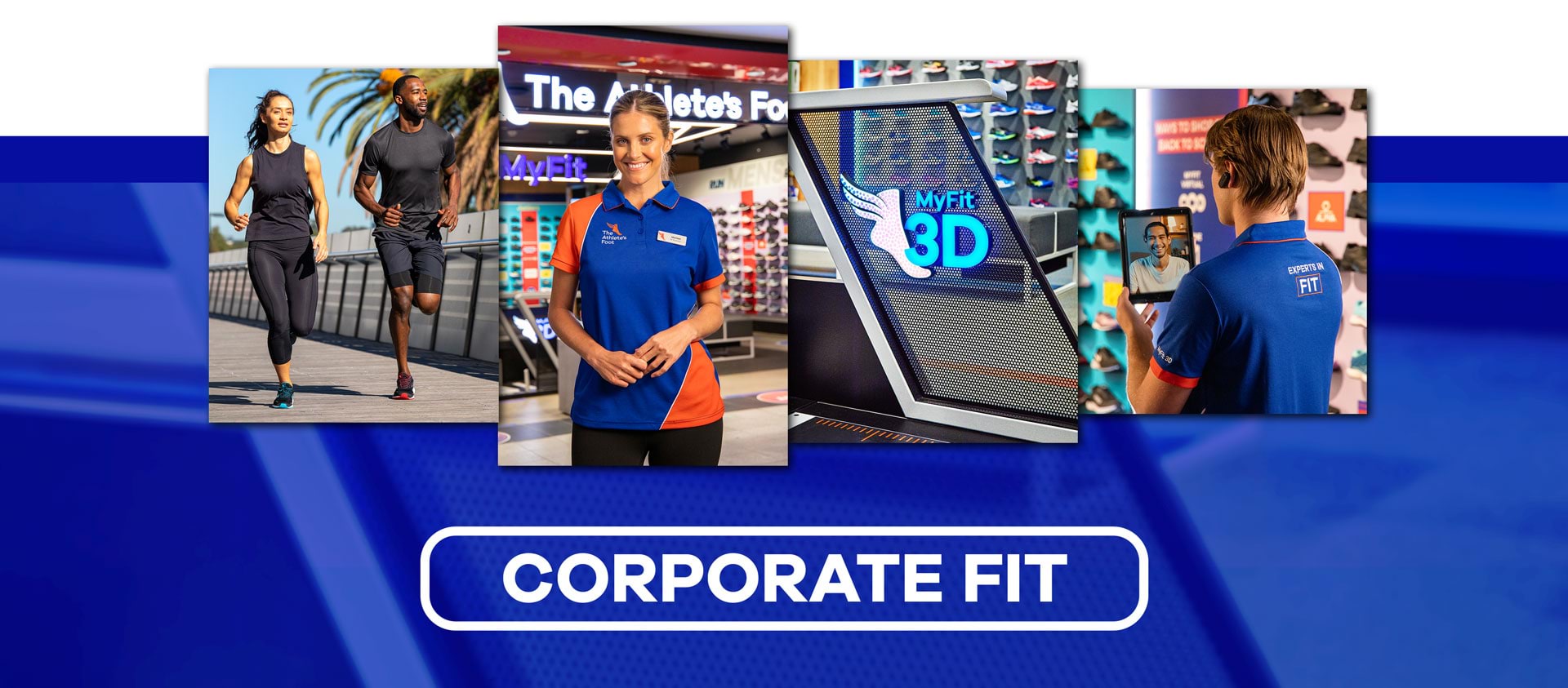 LOOKING FOR A NEW WAY TO ENGAGE YOUR TEAM?
CHECK OUT THE BENEFITS OF THE ATHLETE'S FOOT CORPORATE GIFTING BELOW,
AND SEE WHY THIS WILL BE THE BEST GIFT YOU CAN GIVE YOUR EMPLOYEES!

ACCESS TO
SPECIAL DISCOUNTS

UNLOCK SPECIALS
FROM OUR PARTNERS

PLAN VIP
NIGHTS
HEALTH
AND WELLBEING

SHOP THE BEST RANGE
OF SPORTS AND LIFESTYLE GIFTS

WE ARE THE EXPERTS
IN FIT
At The Athlete's Foot we believe that any form of movement and exercise is great for overall mental health and well being.
We're here to help you and your team look and feel your best with our services and offers.
Gifting your team has never been more simple with our huge collection
of sports and lifestyle footwear, apparel and accessories.

Unique gift that won't be forgotten.