MyFit
Our MyFit Blog aims to engage and inform so that we can collectively empower everyday athletes to better their best with every run.
10 SECRETS OF EVERYDAY RUNNERS
When I think about running I smile. It instantly makes me happy. Don't get me wrong, there are some runs that push me to my absolute limits, but generally when I run, I get a buzz. Whether you are a new or established runner it is ideal to occasionally tap into that euphoric, buzz-like feeling when we run to help us stay motivated. Some runners seem better at it than others. Wouldn't you agree?
What are the secrets of these everyday runners? The runners that we see day in, day out, rain, hail and shine. What are their running secrets?
Here are my ten secrets to being a happy and motivated runner.
1. RUN INTERVALS
An interval run involves doing repetitions of shorter distances at a faster pace with a recovery jog/walk in between. Eg: 8x 400metres with 200metre recovery jog/walk in between.
How you run the intervals might differ depending on the training approach you are taking (and what your run coach suggests). You may run your intervals based on exerted effort (ie; run them at 75% effort), to Heart Rate (eg; run in zone 3 or 141 bpm) or to a pace (ie; run at 5min/km pace). Whatever approach you take, running intervals will ensure you
a) improve your pace
b) push yourself out of your comfort zone
c) give you that "buzz", especially when you see improvements
Interval running can be quite hard and with that, comes the rewards.
2. RUN ON A TRAIL ONCE A WEEK
You cannot underestimate the power of your surroundings when you run, nor can you underestimate the impact running on concrete has on your body. That is why I always aim to find a trail or bush track to run along at least once a week. The surface and the surroundings always seem to make the run even more enjoyable.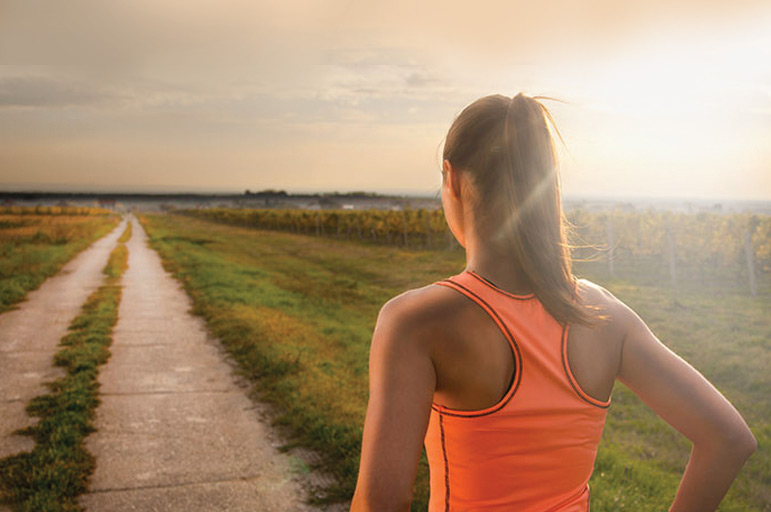 3. STICK WITH IT AND BE PATIENT
The best runners are patient. Results are not expected in unrealistic time frames. Make a plan, stick to it and be patient. Consistency will pay off.
4. MIX THINGS UP
Run fast, run hills, run long and slow, run different loops. Be adventurous. My running buddy and I had eight weeks of long runs as part of a base training - for the eight weeks we alternated who would make up the route. We called them our "adventure runs". It was good fun to go exploring around our neighbourhoods. While the distance varied week to week, one thing stayed the same and that was our motivation and desire to see where we were going to get to each week.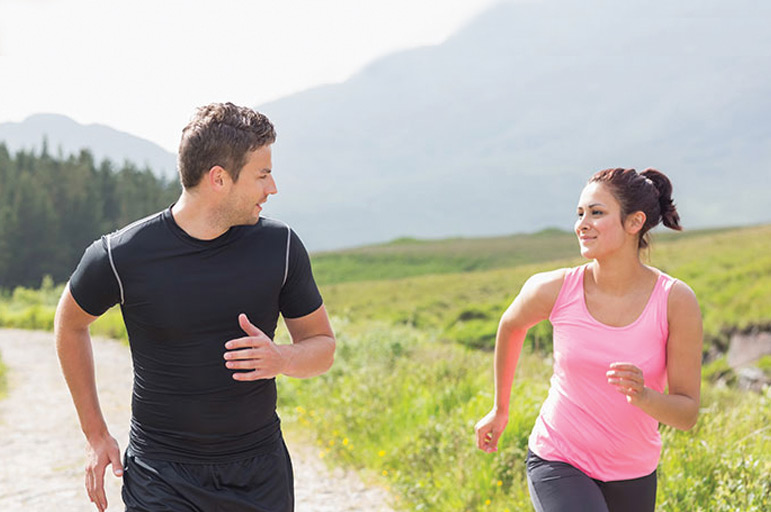 5. TRY RUNNING TO MUSIC
I would tell all runners to at least try running to music. There are actually albums available now that are made for running – the songs are based on different tempos and beats. This type of music is said to have a positive impact on your running cadence and speed.
6. LOVE YOUR FEET: INVEST IN SOME GOOD SOCKS
This is a new thing for me, but I now see the value in good socks. As runners, our feet are our assets and it is worth treating them well. Try a few different types of socks, but once you get a style/cut that works well with your shoes, keep the stocks high and your feet will thank you for it.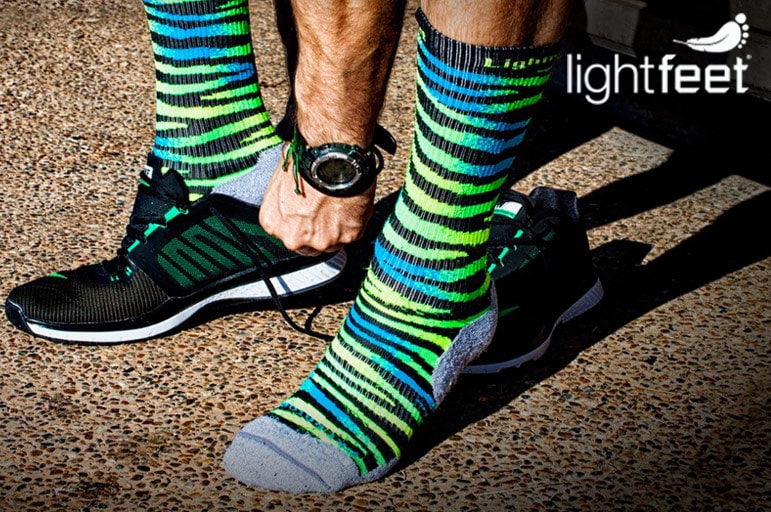 7. TRY A NIGHT RUN OR CRAZY EARLY RUN
Night running or early morning running is fun. Your whole perspective of distance changes and you can truly just run in the moment. Nothing beats running and seeing a sunrise.\
8. KNOW YOUR BODY
Everyday runners need to know their bodies. This is crucial. Learning to listen to your body when you run is a real skill. When you body scan you can often feel where the tensions are and/or feel for any injuries that might be flaring up. You also need to be aware of your limits – exactly how far you can go. It is not ideal to set unrealistic goals within training sessions if your body simply cannot achieve them. When you know your body well, you can build on what you did last week to try to maintain or build on it the following week.
9. RUN WITH FRIENDS
Running with friends gives you a chance to discuss all the things runners love talking about. You might get good training ideas, tips and/or plan to do an event together. While running might be an individual type sport, having running buddies can be invigorating!
10. GEEK IT UP WITH A MYFIT POD AND GPS DEVICES
We live in the 21st Century where there are some wonderful online tracking services and a variety of watches that can tell you all sorts of information. Kilometres covered, pace, distance, calories burned, average heart rate, fastest pace and the list can go on and on. Some of the online tracking services also have a leaders board where you can compete against others (and your own) times.
There you have it, ten secrets of an everyday runner. Hopefully there was something there that you can try this week.
Happy running,
Cath x