MyFit
Our MyFit Blog aims to engage and inform so that we can collectively empower everyday athletes to better their best with every run.
Proudly supporting Team Bandaged Bear!
The Children's Hospital at Westmead is the largest paediatric centre in NSW, providing the most advanced care and treatment options for children from NSW, Australia and across the Pacific Rim.
The team at The Children's Hospital at Westmead do an incredible job day after day to provide support, care and treatment to many children and their families during difficult times - like Arden Zenzmaier.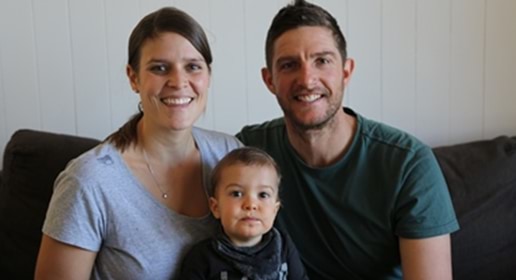 Born with congenital heart disease, Arden's parents Stacey and Tahmon were given the devastating news; their baby boy was unlikely to survive. Arden endured six months in Intensive Care Unit and another two months in the cardiac ward at The Children's Hospital at Westmead. However, after 252 days in Hospital, the Zenzmaier family received the news they had been waiting for – it was time to go home.
This August, the Zenzmaier family are participating in City2Surf - Team Bandaged Bear - to give back to those who saved their son's life.
See more about Ardens story here
This year Team Bandaged Bear's goal is to raise $450,000 for seriously ill children and their families.
If you would like to help The Athlete's Foot raise funds #forsickkids at The Children's Hospital at Westmead and Bear Cottage, please visit our page here