MyFit
Our MyFit Blog aims to engage and inform so that we can collectively empower everyday athletes to better their best with every run.
Footwear Tips To Support Foot Health
Wearing correctly fitted shoes can help everyone, whether you're a professional athlete or a novice walker, to avoid pain and support your feet.
ASICS shares with us their tips and recommendations that can help you figure out which footwear may suit you—however we do recommend always speaking to your health care provider, such as a Podiatrist, for medical advice specific to your foot health.
Avoid bruised toenails
Why does this happen?
Wearing shoes that are too small, with no or not enough room between your toes and the end of the shoe, results in your toes 'hitting' the end of the shoe which can damage your toenails. This can display as bruised toenails.
Measuring tip—Make sure you have enough space!
Ensure that there is about 1.5cm or a thumb's width worth of room between the end of your longest toe, and the end of the shoe.
Measuring tip—Place your heel at the back of the shoe, so there is no space at the back of the shoe, before measuring the space at the front.
Plantar Fasciitis
Plantar Fasciitis is the inflammation of the Plantar Fascia which runs along the bottom of your foot, connecting your heel and toes. This inflammation can occur due to the overuse of the connective tissue as a result of factors such as an excessively pronating foot or an increase in training load.
Recommended footwear:
For a foot type that excessively pronates, rolls inward, a shoe that supports the medial arch of the foot is suggested, such as the ASICS Gel-Kayano 28.
The GEL-KayanoTM has a soft density midsole of FLYTEFOAMTM and FLYTEFOAM TM Propel that works with GELTM technology to let you sink into the shoe and absorb impact. Dynamic DUOMAXTM is inbuilt to support the medial arch of the foot.
Bunions
Bunions are the boney prominence typically over your 1st/big toe joint can be caused due to a variety of factors such as:
Genetics
Inflammatory conditions such as arthritis
Improper footwear—too narrow shoes force the foot into an unnatural position
It is important to have enough width in the forefoot of your shoes to accommodate for your bunion. ASICS footwear offers a variety of widths across a multitude of models.
Width options:
Narrow – 2A only available in Women's
Standard – Women's is a B width / Men's is a D width
Wide – Women's is a D width, Men's is a 2E width
Very Wide – Women's is a 2E width, Men's is a 4E width
Recommended footwear:
The ASICS GT-1000 offers variety of widths (Women's Standard/D Wide and Men's Standard/2E Wide/4E Extra Wide) to provide a more accommodating fit across the forefoot. Selecting the right width shoe will help reduce irritation to the bunion site. The DUOMAXTM material also supports the medial aspect of the shoe should an individual have an excessive inward roll.
Ageing feet—Fat pad atrophy
As we age our feet age, with our feet experiencing a natural decline in the fat pads located under the ball and heel of your foot. The foot health concern can be aggravated by improper footwear which does not absorb the impact from daily weight-bearing across high impact activities and on hard surfaces.
It is important as you age to look for shoes with adequate cushioning to absorb this impact, and regularly replace your footwear as it wears out.
ASICS footwear features GELTM technology in combination with midsole cushioning to enhance the shock absorbing capabilities of ASICS shoes.
Recommended footwear: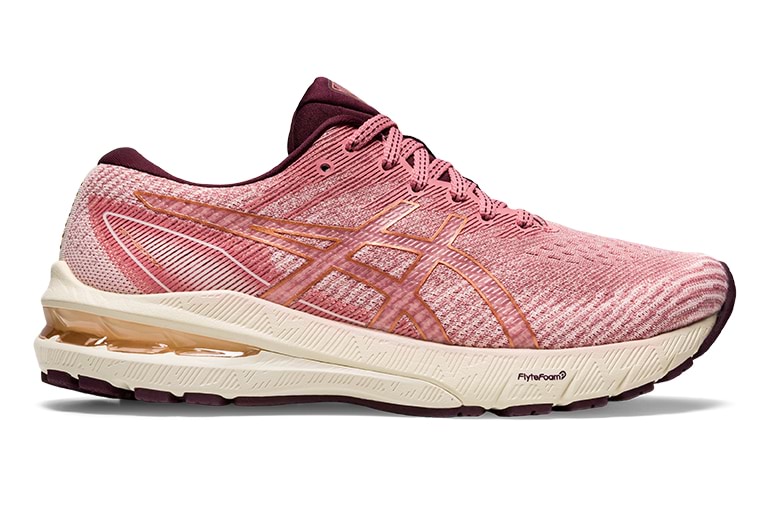 Key features of the ASICS Gt-2000 10TM:
GELTM technology in the heel unit and forefoot
New LITETRUSS TM technology modernises past medial support systems into a single unit for a more cohesive medial arch support system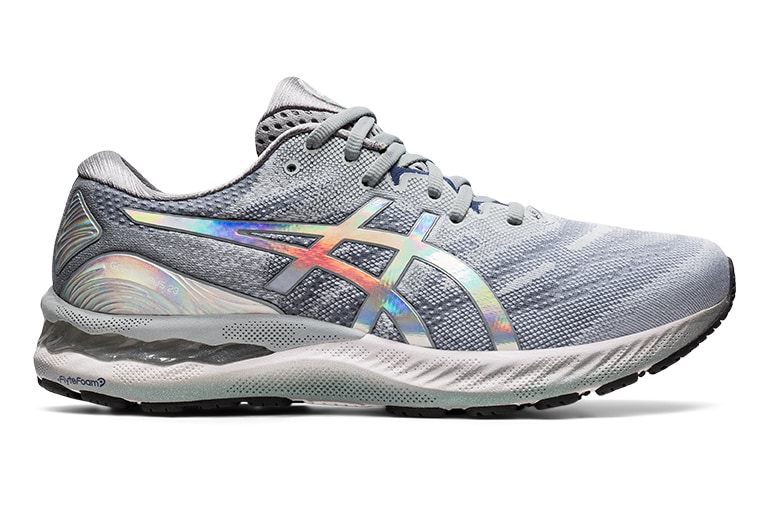 Key Features of the ASICS GEL-NimbusTM:
GELTM technology in the heel unit and forefoot