MyFit
Our MyFit Blog aims to engage and inform so that we can collectively empower everyday athletes to better their best with every run.
THE ATHLETE'S FOOT HORSHAM
Franchisee Paul and his team at The Athlete's Foot Horsham are proud to help you find the perfect Fit when it comes to footwear, socks and innersoles, as well as being continuously involved in supporting their local community outside of the store.
The Athlete's Foot Horsham work closely with multiple schools, medical professionals, sports clubs and associations to ensure that everyone in the local area has the perfect fit.
The Athlete's Foot Horsham THANK YOU for your ongoing support and look forward to seeing you out and about in Horsham and surroundings.
Trail Runs - Mt Stapylton, Grampians National Park 10Km.
Paul and his family regularly get out and explore the local trails, their most recent adventure was a trail run up to Mt Stapylton.
10km in total, with some steep inclines and uneven surfaces, it's a great walk to do with your family. Pack a picnic for the finish and enjoy the view on the trail!
Starting at the Mt Zero picnic ground follow the signs to Mt Stapylton. The first 500 metres is the toughest. Just follow the yellow arrows that are painted on the rocks as you head up the rocky hill.
The track then heads into a gully and at approximately 700m take the track with the signpost marked Mt Stapylton and Campground.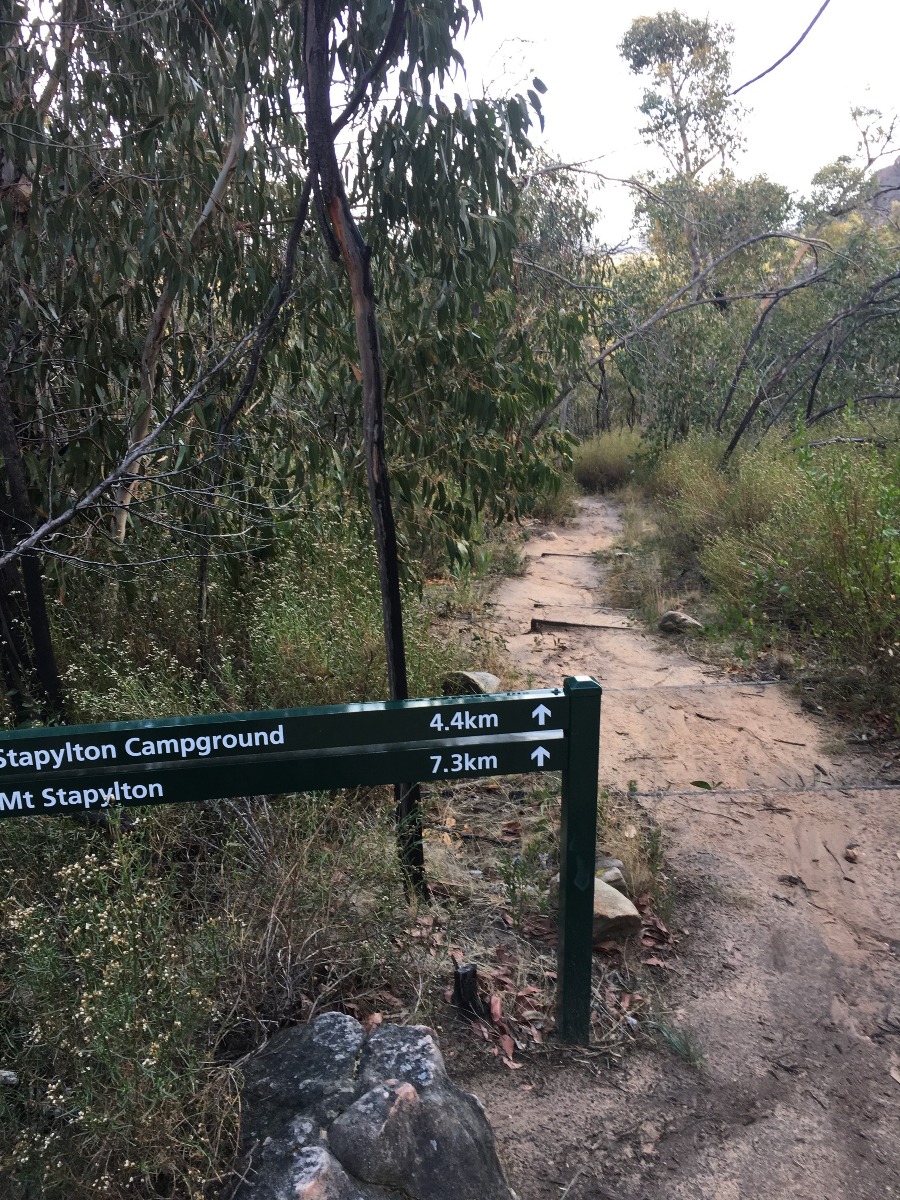 The track continues to wind its way through the bush with some great panoramic views and technical creek crossings. After 3.6km turn right toward Stapylton Campground.
You will come across the main road which you need to cross, make sure to check for cars and then continue to Stapylton Campground.
Another 1.4km and you reach the campground. Turn right and follow the signs to Mt Zero picnic area. You are back on the public road now so keep an eye and ear out for cars. At 6.7km turn left at Pohlners road and it's an easy undulating road all the way back to the picnic area.