MyFit Blog
Our MyFit Blog aims to engage and inform so that we can collectively empower everyday athletes to better their best with every run.
Educational Tips for Parkrun
The team at The Athlete's Foot understand how challenging it can be in the colder months to jump out of bed on a cooler morning, with the possible exception of a Saturday morning parkrun.
But for all the other days of the week, we've compiled some helpful tips to make sure you get the most out of your next walk or run.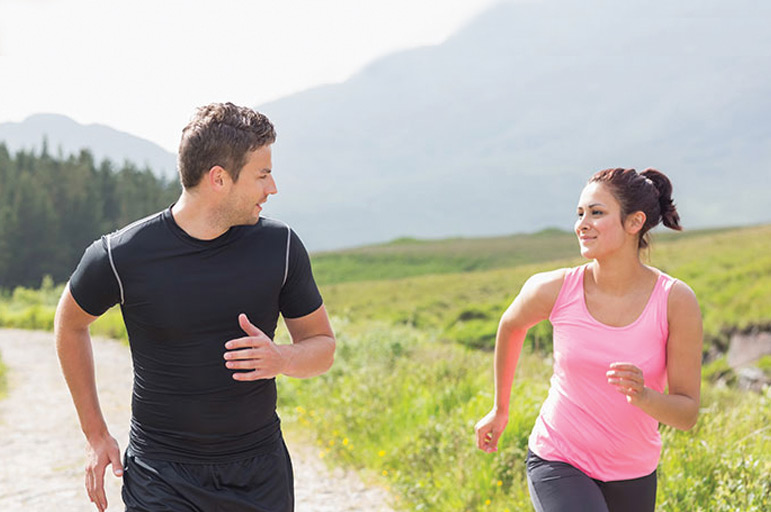 It all start with the WARM UP!
Did you know that there is no single warm up that suits all activities? Warm ups need to be specific for your proposed type of exercise, in addition to suiting your individual needs as a walker or runner.
3 Key tips to help ensure you get the most out of your next warm up:
Warm up should focus on the same body parts and same movements that will be used in the activity – so for running and walking, you need to move your legs!
Warm ups should progress to the same intensity that will be required during the activity but not be so hard that they result in fatigue.
Warm up should focus on increasing your heart rate and improve blood flow to surrounding muscles.
Have you been using STATIC Stretching as part of your warm up routine?
Stretching can be used to improve flexibility (if you need it), increase range of movement in your joints and reduces muscle tightness.
To ensure that you get the most out of your next walk or run, it may be better to do some basic body weight strength work instead of stretching.
Tips for a walking warm up are:
Start a little slower and build up to your desired walking pace.
If you will be tackling any hills on your walk, you can adapt in a few dynamic movements such as slow and controlled lunges, squats, twisting movements to prepare your body for terrain differences.
Stretching quadriceps, hamstrings, calves afterwards may help reduce muscle tightness.
Tips for a running warm up are:
Body weight squats
Slow walking lunges
Calf raises
High knee walking (A skip/walk)
Stretching quads, hamstrings, hip flexors, calves and gluts afterwards may help reduce muscle tightness.
Good luck with hitting the footpath on a cooler morning or evening! Armed with these handy tips, you can ensure you're getting the most out of your walk or run—no more excuses!
Content Credit to Holly Brasher, Chair of the Australian Physiotherapy Association Sports and Exercise Group