MyFit
Our MyFit Blog aims to engage and inform so that we can collectively empower everyday athletes to better their best with every run.
PINK BERRY CHEESECAKE RECIPE
At The Athlete's Foot we GIVE A FIT about community. That is one of the reasons our partnership with the McGrath Foundation is important. Together we are able to educate our customers on the importance of breast health and help raise much needed funds to support those families who have been diagnosed with cancer.

In the essence of staying PINK, we have partnered with Steph, an inspirational business owner and nutritionist, to create this healthy PINK Berry Cheesecake recipe. This recipe makes 6 cheesecakes, so get some friends together, whip these up, and start a conversation around breast health.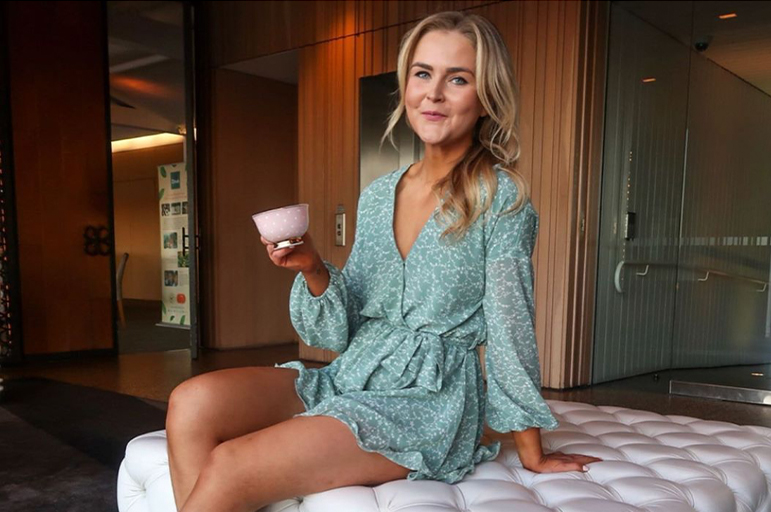 Ingredients:
For the base:
50g rolled oats or quinoa flakes
30g nut butter or coconut oil
30g vanilla pea protein or almond meal
20g honey or sticky sweetener of choice.
50ml almond milk (add as required)
2 tsp natural sweetener.
For the cheesecake filling:
60g cottage cheese or cream cheese
170g vanilla Greek yoghurt
60ml Puregg Simply Egg Whites or 1 large egg, whisked.
100g fresh strawberries
2 tsp natural sweetener
Optional: 20g white chocolate, melted for drizzling
For the pink 'icing'
40g white chocolate, melted
1tsp pink food colouring or beetroot powder
Instructions:
Preheat oven to 180°C
To two large bowls, add all ingredients for each layer to their respective bowl and stir to combine.
Mold the base mixture with your hand, and press firmly into 6 holes of a muffin tray
The top layer should be creamy and thick. Pour this over the base layer and bake in the oven for 25-30 minutes, or until the edges of the cheesecake are firm and golden brown (note: the cheesecake should still jiggle a little bit! Don't be afraid to pull it out earlier than you think to avoid over-baking it).
Allow cheesecakes to cool and set in the fridge for at least 4 hours.
Once completely set, drizzle with pink 'icing' and serve.
Enjoy!
We'd love to see your berry cheesecakes! Make sure to share them on Instagram and tell us what you think! Don't forget to tag @theathletesfootaustralia and #MyFitLife
Steph is a nutrition enthusiast who at the young age of 25 has already released her own healthy snack range called Better Being Blends. She has a holistic view when it comes to health and encourages her followers to not only think about what they are putting into their bodies, but also their physical, emotional and mental health. She says that she has a "passion for empowering others to look after themselves, to find a balance and to reach a stage where they feel content, comfortable and sustainable in their lifestyle". Follow Steph on her Instagram @betterbeingsteph to follow her health journey and for some more incredibly delicious recipes.
Love cooking?
Click here
to see our THINK PINK smoothie bowl recipe.